When long-time sports executive Rick Welts announced his decision last week to step down as president and chief operating officer of the Golden State Warriors, media entities were quick to publish retrospectives of his illustrious career. And they appropriately praised his efforts to foster inclusion of LGBTQ+ individuals by coming out as gay and being visible in a powerful position in the world of sports, with one of the most successful NBA franchises of the last decade, no less.
His work in the late-90s to help launch the WNBA? Never mentioned, at least not by ESPN's The Undefeated.
The Associated Press, meanwhile, went so far as to mention Welts' humble beginnings 46 years ago as a locker room attendant for the Seattle SuperSonics.
No harsh feelings toward the writers or media outlets that omitted Welts' contributions to the WNBA's early success, but it is unacceptable that his award-winning efforts were not deemed important enough to write about.
We resoundingly reject this persistent and normalized exclusion of the WNBA from conversations in which it belongs.
Rejection!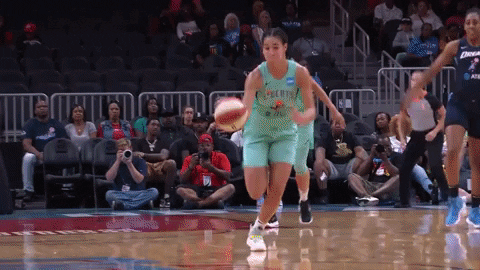 Surely, the fact that Welts and first-ever WNBA president Val Ackerman were awarded the top honor of Grand Marketer in 1997 by Brand Week magazine for steering the newfound league to a successful inaugural season — one that exceeded all expectations — is worthy of a mention if Welts' professional start as a locker room is.
The award was presented at a conference hosted by the Association of National Advertisers, themed "Branding the Future."